Tangible perfection
Our main field of activity is the lifting and transporting of heavy loads. Our team of experts plans the right load handling equipment together with you.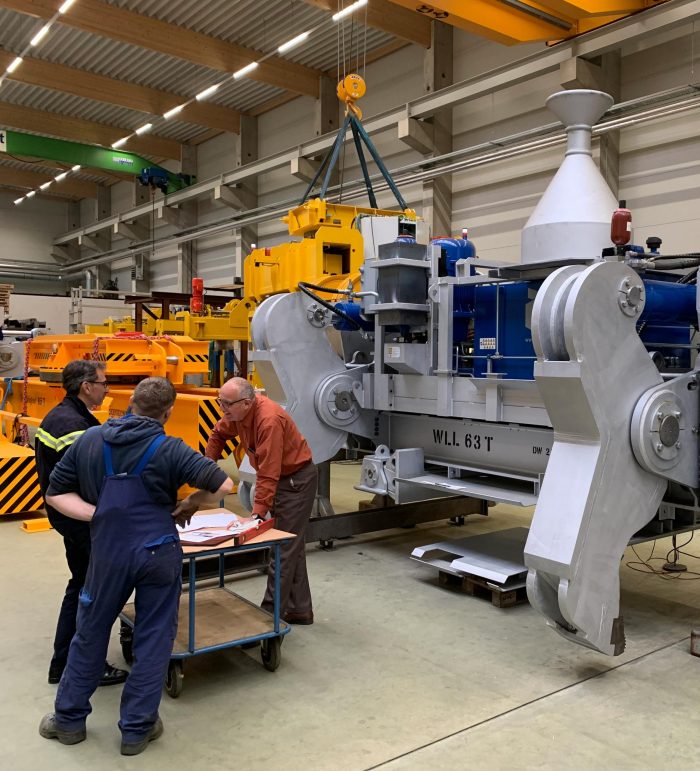 Customer-oriented advice
Our particular strength is our customer-oriented advice and individual planning. Many years of experience enable us to supply sophisticated and complex special solutions.
After a precise analysis of your lifting workflow, we will create a tailor-made concept for every lifting problem. Your safety is our top priority. Systematic planning ensures that possible risks are eliminated right from the design phase. Ergonomic factors also play a role here: simple operation, clear controls, safe work.
Technology and know-how – your advantage
Technology for practice, safety for people. Growing time and cost pressure require efficient working methods. Our load handling equipment will help you to transport your loads quickly and safely. The right tool saves valuable time.
Our equipment is designed for practical use and robust for a long service life. This means that they can withstand even extreme loads permanently.
As a certified welding company and with a team of 6 experts in construction, we are able to develop and build our welded constructions according to the applicable guidelines and regulations. Modern CAD and calculation programs help us to create your load-carrying equipment safely and durably.
Our load handling equipment is designed and documented according to the safety regulations of DGUV rule 100-500, chapter 2.8, DIN 15018, DIN EN13001-3-1, as well as DIN EN 13155.
As a specialist welding company, we are certified according to DIN EN 1090-2, EXCIII
All load handling attachments are delivered worldwide with comprehensive documentation in compliance with the machine directive EC-42-2006, CE declaration of conformity, CE marking and factory certificate.
We can also design for other country requirements, e.g. ASME30.20., or A.S.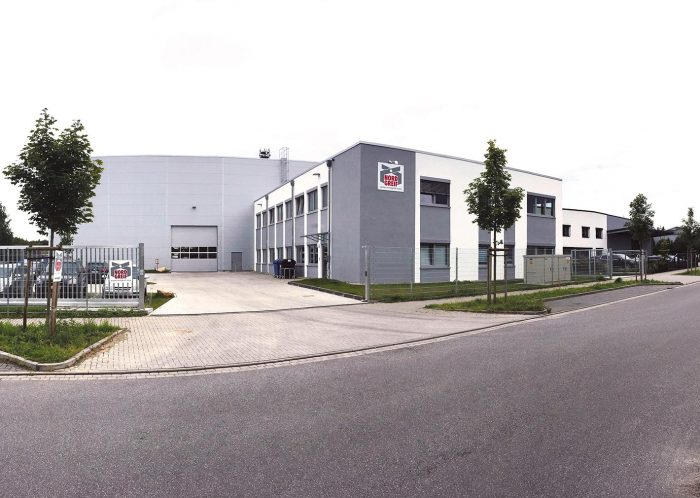 Sustainability
In 2016 we have built new buildings and meet all energy and environmental requirements.
We have efficient and modern installations equipment, our own flame cutting machine and our own paint shop. All plants are equipped with the most modern filter systems, so that we do good for our employees and our environment.
Short ways – that is our goal!
During the planning of our new building, we have given a lot of thought to how we can make the processes in our company as efficient as possible. By reducing internal logistics, we have succeeded in reducing throughput times and avoiding unnecessary transportation.